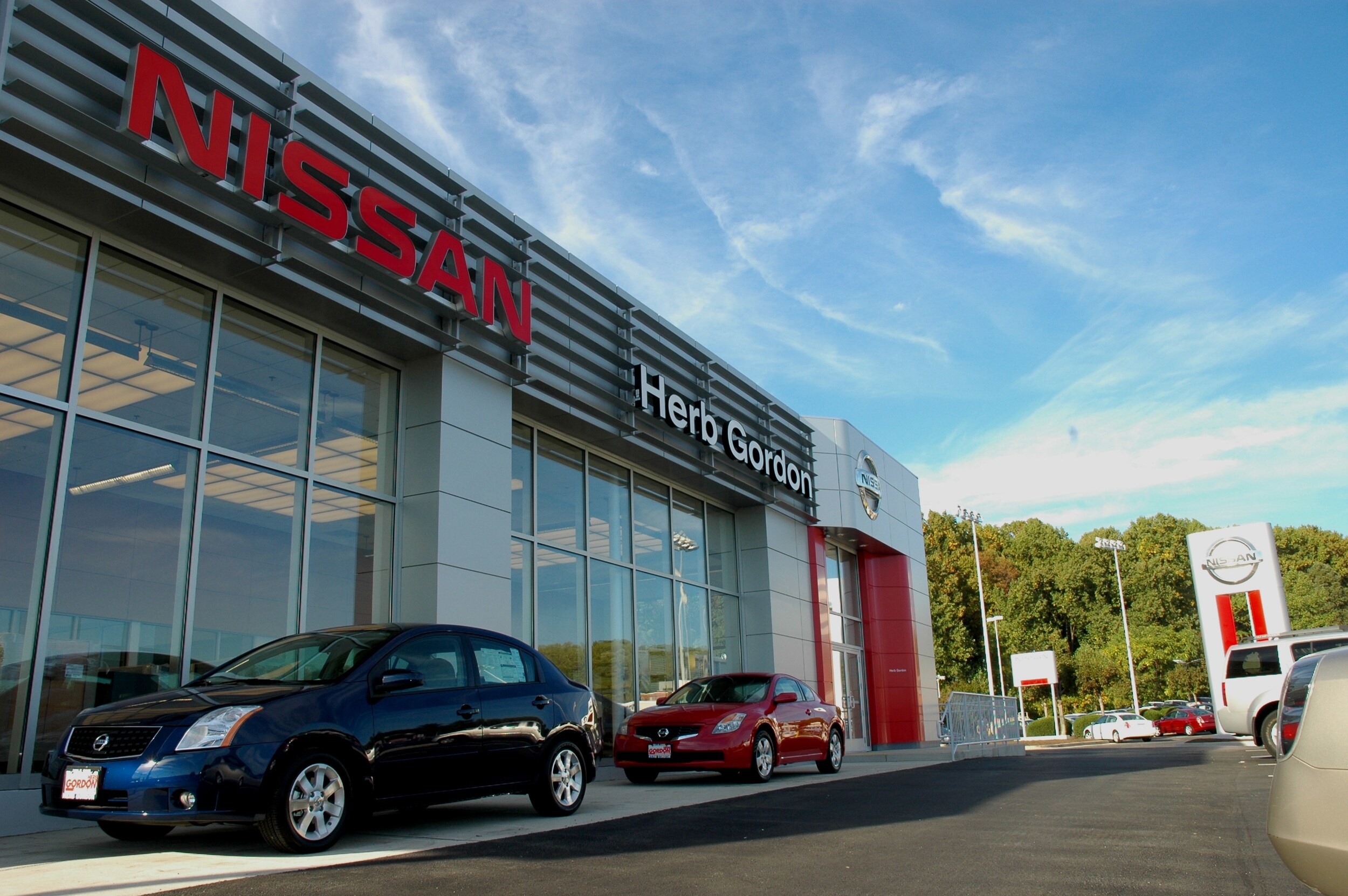 Here at Herb Gordon Nissan in Silver Spring, we were built with one mission, "To provide amenities to guarantee customer satisfaction before, during, and after the sale of our great Nissan cars, trucks, and SUVs." That's why our primary concern is the satisfaction of our customers not only here in the Silver Spring area, but also to our neighbors in Rockville, Columbia, Laurel, and D.C. We offer one of the most comprehensive parts and service departments in D.C., Maryland, and Virginia serving all your Nissan repairs, service, and maintenance needs!
While you're online, please be sure to visit our virtual Parts and Service department or come in to visit us, as we are conveniently located at Route 29 & Briggs Chaney Road OR via MD 200 (ICC), Exit 17 onto Briggs Chaney Road. Our online Nissan dealership web site was created to enhance the buying experience for each and every one of our internet customers. We look forward to meeting you, our new friends, at Herb Gordon Nissan and come see why we are rated #1 in the Mid-Atlantic region for reputation, honesty, and trustworthiness. Our commitment to customer service is second to none and that's why our Silver Spring Nissan dealership is one of the premier Nissan dealers in the state of Maryland!
Please feel free to call us at1-(877) 892-6229 or send us an email using the Contact Us page
And remember that here at Herb Gordon Nissan, we believe in integrity and giving you a good value for your hard-earned money. So stop by and give us a chance to share our experience and inventory with you in a no-hassle environment that is sure to ease you into the seat of your very own Nissan from Herb Gordon.
You are sure to find Herb Gordon Nissan conveniently located near you!
• Route 29 & Briggs Chaney Road
-OR-
• MD 200 (ICC), Exit 17 Briggs Chaney Road