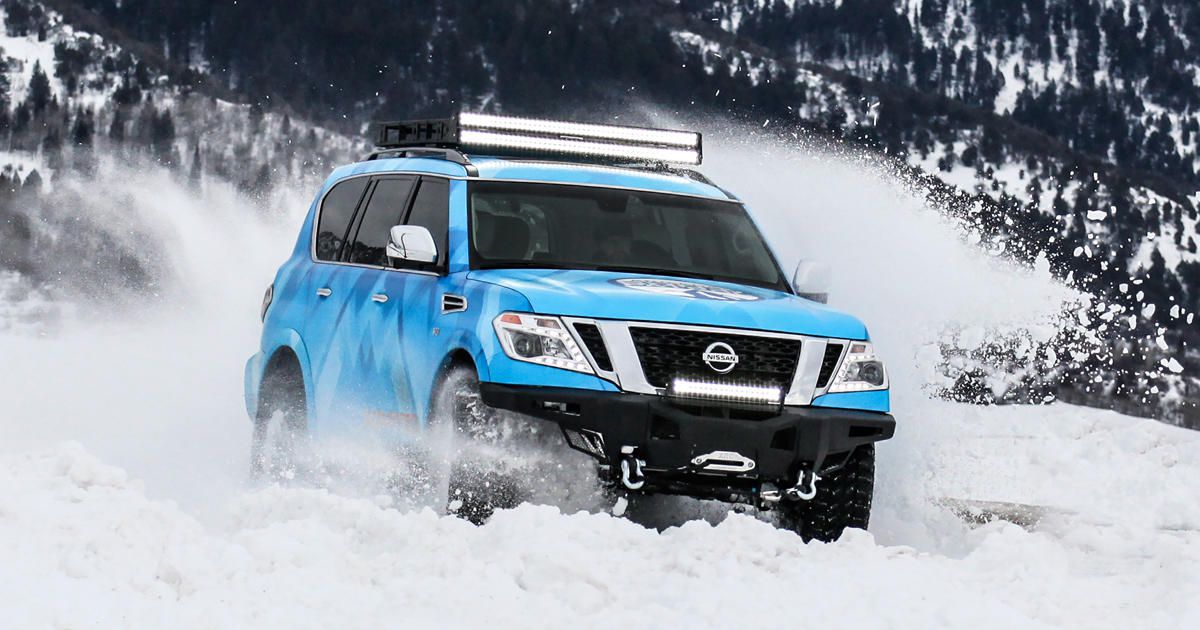 The 2018 Nissan Armada, available at your
Nissan dealership in MD
, is one heck of an SUV. It looks like it should be nothing more than just an everyday people pusher and grocery getter, but the truth is that it's built like a vehicle that can do some serious damage on a number of different terrains. In fact, Nissan engineers recently equipped the Nissan Armada with a few special features and provided it with a special graphic aesthetic to show it off at the Chicago Auto Show as a powerful, all-terrain beast. Christened the Nissan Armada Snow Patrol, it really does show off the best of what this vehicle can do.
Specifically, the SUV has been given extreme off-road tires, a higher-lift suspension, a bigger front bumper and more rugged roof rails. These are the sorts of features that provide it with the capabilities required to tackle anything from warm summer roads here in Silver Spring, MD to the snowy, Rocky Mountains in Colorado.
"While the 2018 Nissan Armada drives like a luxury sedan, it has a long off-road heritage as the Nissan Patrol, a global expedition vehicle," said Billy Hayes, division vice president, Commercial Vehicles and Trucks, Nissan North America, Inc. "As part of our celebration of winter at the Chicago Auto Show, we wanted to remind our growing family of Armada owners and enthusiasts that this full-size SUV stands ready to take you to the mountains, or at least safely through Chicago streets covered in lake effect snow."
If you are interested in the 2018 Nissan Armada or any of our other lauded
Nissan cars
, stop by any time and we will get you a closer look at just how exciting and versatile they can be!