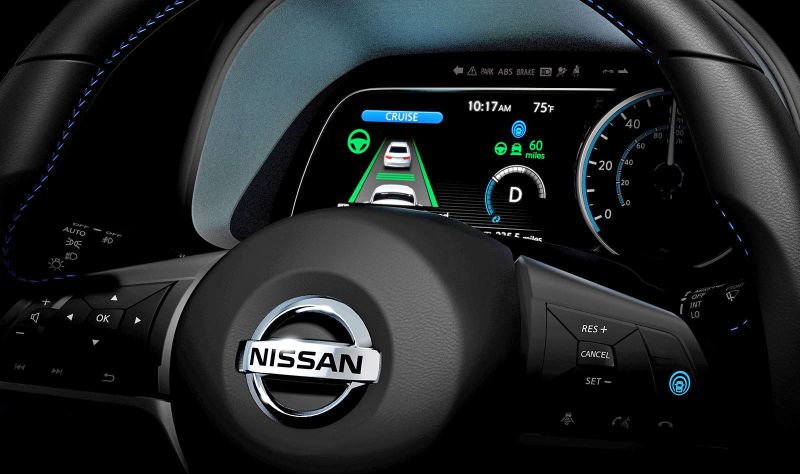 Advanced safety technology has progressed to a point where few customers in and around Rockville, MD are surprised at this point to see an automaker developing or offering an adaptive cruise control feature or forward collision avoidance feature. These technologies have existed for a few years now, so consumers are increasingly aware of them. The good news, though, is that more
new 2018 Nissan vehicles
will be blessed with ProPILOT Assist advanced safety technologies than ever before.
More specifically, the
2018 Nissan Rogue
Sport and
2018 Nissan Altima
are slated for the latest batch of ProPILOT Assist features, with even more models likely to get them in the coming years.
"ProPILOT Assist is an iconic technology for Nissan Intelligent Mobility, Nissan's vision of how vehicles are powered, driven and integrated into society," said Philippe Klein, Nissan chief planning officer. "Its acceptance by consumers has been beyond expectations, and we're pleased to expand its availability to more popular models such as Nissan Altima, Nissan X-Trail and Nissan Rogue Sport."
Currently, the assisted steering, braking, and accelerating features associated with ProPILOT Assist only are effective during single-lane highway driving, but the hope is that they expand to multi-lane highway driving within two years, then city driving in the two years that follow.
A goal for zero fatalities somewhere down the road still exists, but if customers in and around Rockville, MD would like to take a closer look at the features that already have found their way into Nissan vehicles, all they have to do is make the quick and easy trip to Herb Gordon Nissan and one of our dealers will be happy to show them how everything works. Driving home in one of these models will mean you are driving more safely than ever!