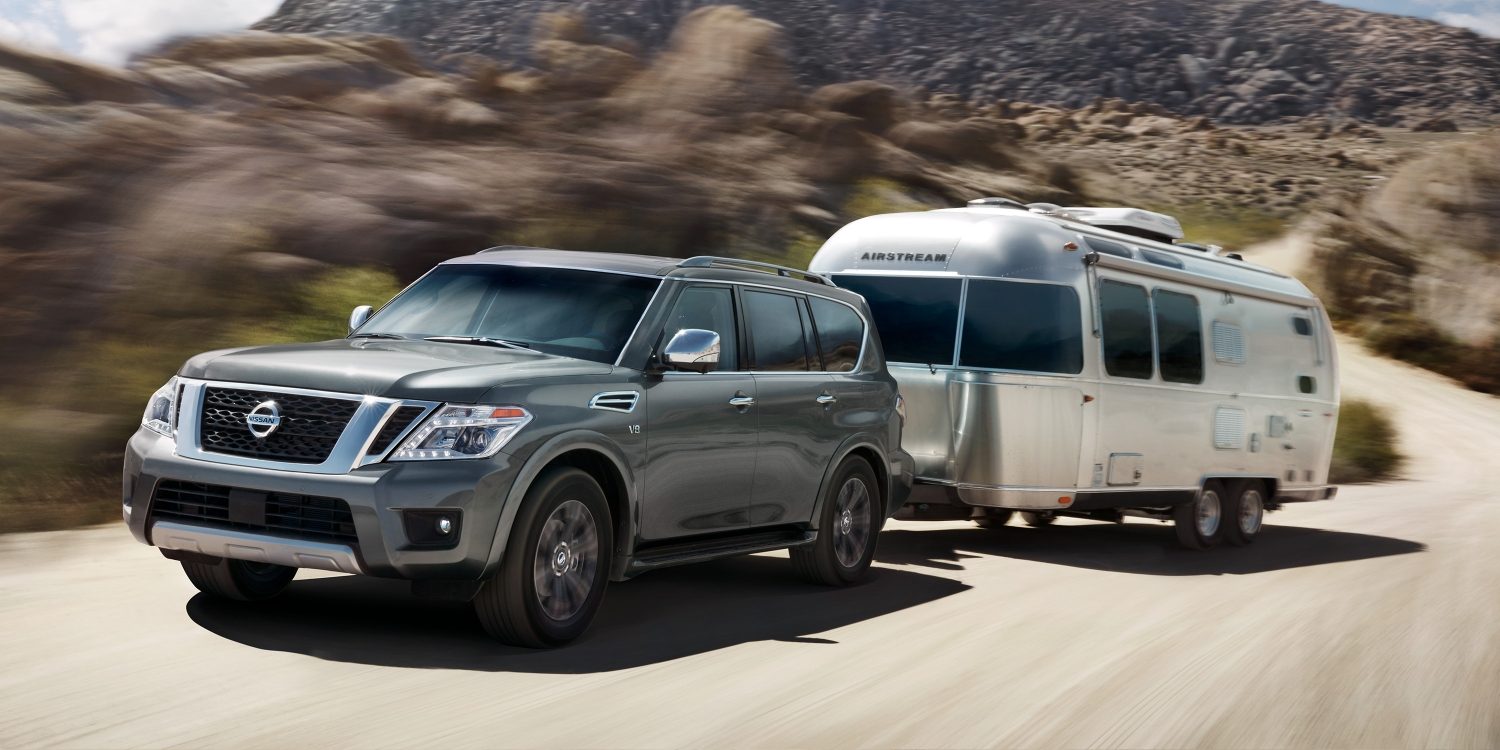 Of all the new 2018 Nissan vehicles, two of them are consistently lauded for boasting some of the best towing numbers in the automotive industry: the 2018 Nissan TITAN and the 2018 Nissan Armada. Here in Columbia, MD, we have been looking forward to the summer season for months, especially after being crushed by an abnormally brutal winter, and that means all those impressive towing numbers will come in handy as people hitch up their boats and trailers to make the most of their forthcoming summer vacations.
The 2018 Nissan TITAN, for example, is one of the most impressive pickup trucks in the industry in terms of towing capacity, as its 390-hp V8 engine pairs with a smooth and easy-shifting transmission to make easy work of any boat or trailer. In fact, its towing capacity of 9,390 pounds when properly equipped is among the most impressive in the country. Even driving up steep grades, this truck smoothly handles even heavier loads.
Furthermore, the 2018 Nissan Armada also is elite among SUVs in the same category. Capable of towing as much as 8,500 pounds thanks to its 5.6-liter V8 engine, this vehicle does almost as well as the Nissan TITAN, but can provide seating for as many as eight people for those drivers that need more of a family vehicle for their summer road trip.
If you are interested in taking a closer look at either model, the Nissan dealers here at Herb Gordon Nissan are anxious to get you behind the wheel for a test drive before the summer driving season gets underway. Both models can tow just about any boat or trailer, which means both models will work perfectly as vacation vehicles.