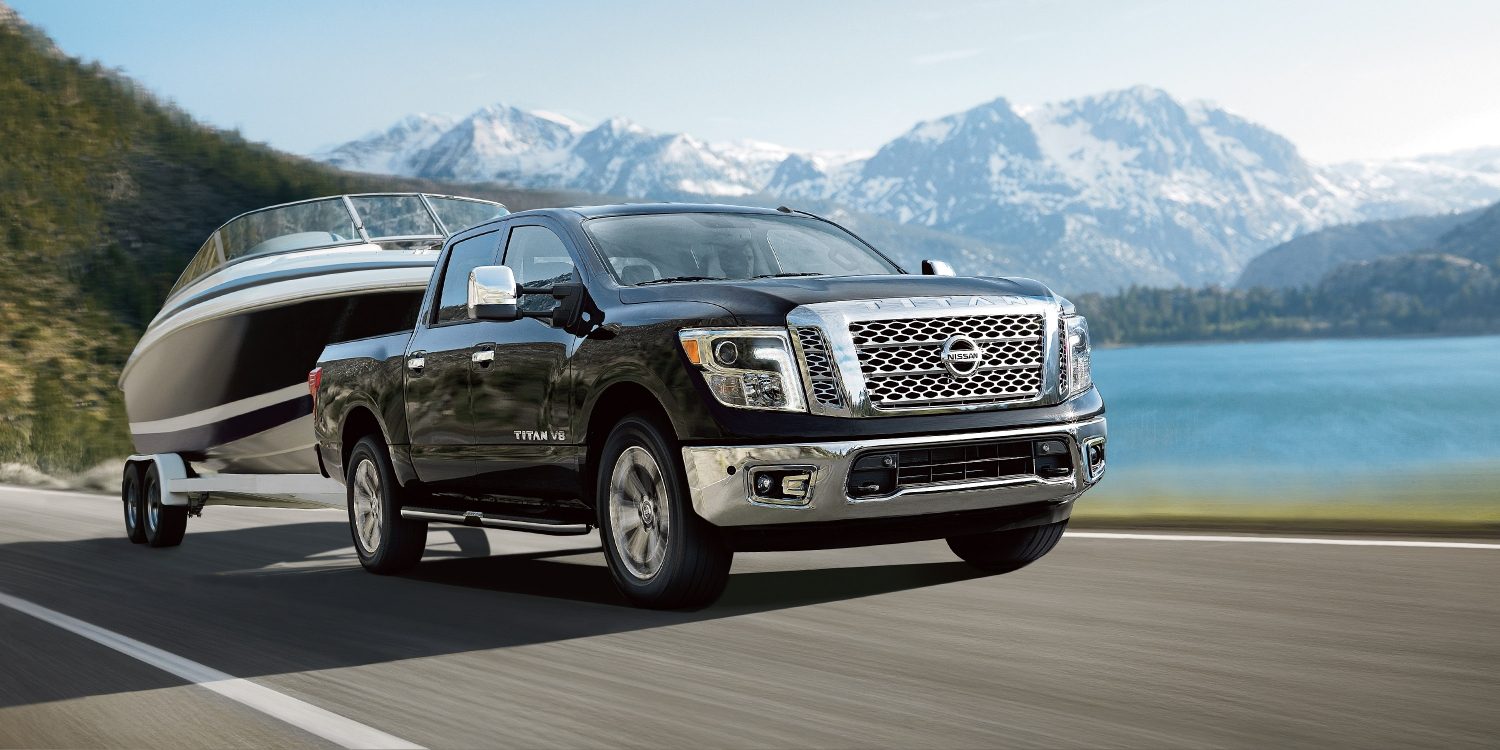 On the surface, towing something with vehicles purchased from
Nissan dealers
may seem like a difficult undertaking, especially for those Herb Gordon Nissan customers that have not previously done it. However, it would be an incredible waste to invest in a pickup as fantastic as the
2018 Nissan TITAN
and not take advantage of its elite towing capabilities, so the following is a list of tips to make sure your towing goes as smoothly as possible:
Before anything, check your owner's manual to determine just how much weight your vehicle can tow. You don't want to overload your SUV or pickup because that could be a major safety concern.
Once you've done that, make sure you've got the right trailer hitch for the job.
Check your tire pressure, both on the vehicle itself and the trailer, to ensure that you don't have any problems with flat tires out on the open road.
To actually connect the trailer, grease the trailer ball and connect it to the trailer tongue. You'll want to make sure that the tongue is locked and latched in a way that doesn't allow any give. In other words, make sure it is tight before driving anywhere.
Connect the trailer wiring so your trailer has working brake lights and turn signals. Even after hooking up the wiring, check to be sure that they are working before leaving.
Connect all safety chains from the trailer to the pickup as an added layer of safety.
Once you have done all of this, you should be ready to hit the road and enjoy the benefits of owning a
truck that tows
so easily. Of course, if you have any questions about this process, give our service department a call and they can walk you through everything.