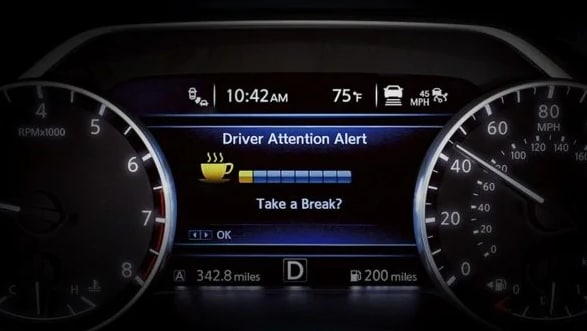 Safety features inside of automobiles have come a long way over the years. The first cars didn't even have seatbelts or windshield wipers, let alone airbags, so when looking at the extensive list of
advanced safety technologies
available now in
Nissan cars
, trucks, and SUVs, it is a minor miracle that such things even exist.
Here at Herb Gordon Nissan, we never tire of showing off these advanced safety features, and the following are three of our favorites:
#1 Intelligent Around View® Monitor
Many cars today can use a rearview camera to see behind them, but AVM gives Nissan drivers a 360-degree bird's-eye view of the vehicle so drivers can see all potential obstacles around a vehicle. Even better, the Moving Object Detection system warns the driver if moving objects are entering the vicinity of the car.
#2 Intelligent Cruise Control
While vehicles have had cruise control for years, intelligent cruise control goes one step further by using radar to make sure a Nissan model also maintains a safe following distance between it and the vehicle in front of it. As traffic slows down or speeds up, the vehicle will automatically act accordingly.
#3 Intelligent Driver Alertness
According to the American Automobile Association, well over 300,000 automobile accidents can be attributed to fatigued driving every year. For this reason, Nissan engineers have developed IDA, which includes visual and audible warnings when the vehicle detects that a driver may be getting drowsy.
If you have any interest in seeing how these features work in person, come pay us a visit so we can get you behind the wheel of a
2019 Nissan Altima
, Nissan Maxima, Nissan Murano, or any of the other models that offer this technology. That way you can see for yourself just how great they work!