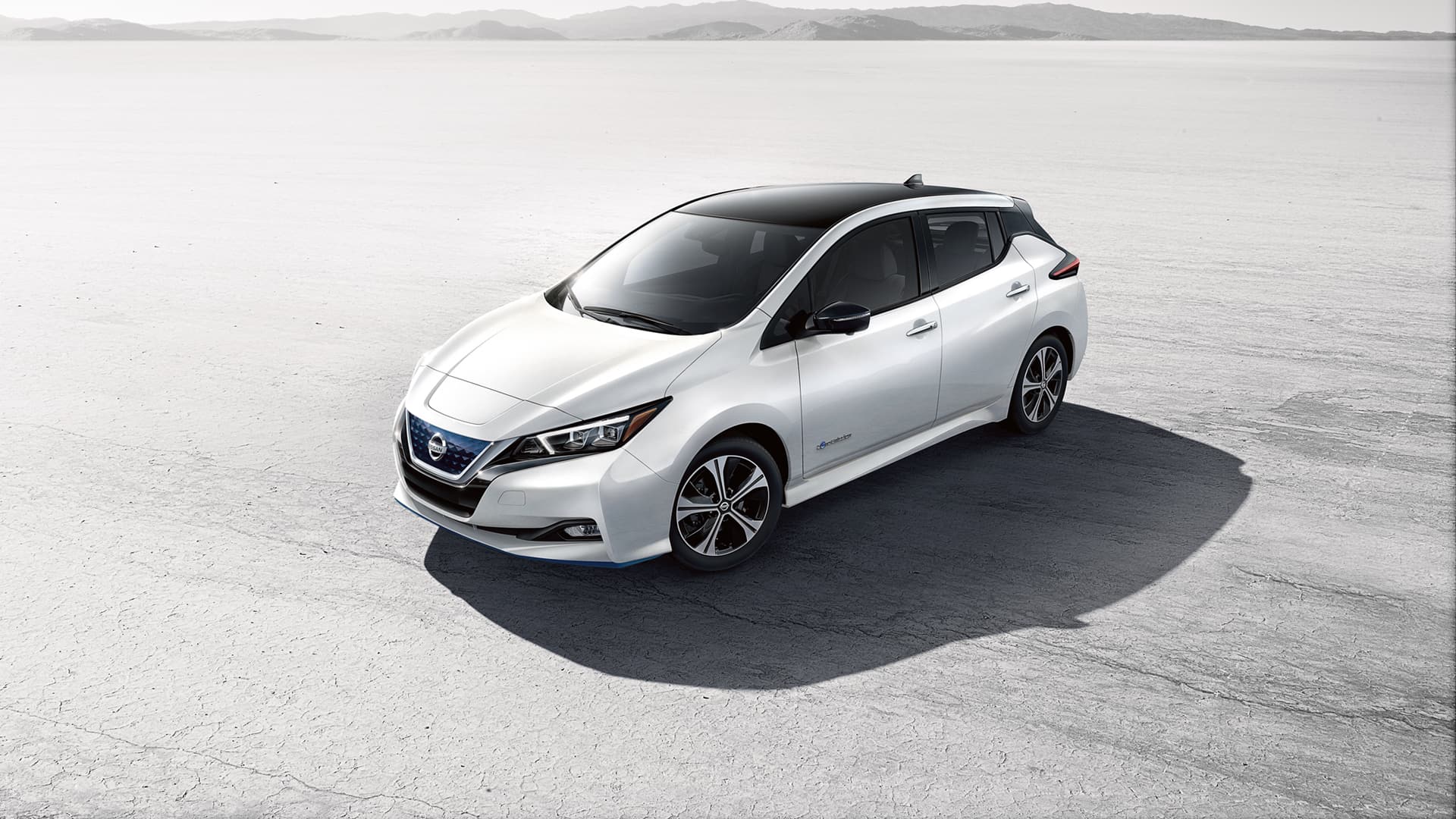 With gas prices always uncertain, now's a great time to switch your ride to a fully electric vehicle. The 2019 Nissan Leaf, which is 100% electric, is now available at Herb Gordon Nissan, serving the Washington, DC, area. While there are other electric vehicles on the market that are comparable to the Nissan Leaf, such as the similar VW eGolf, the Nissan model stands out.
Benefits of the Nissan Leaf
The Nissan Leaf requires zero gas and thus has zero emissions. The base version gets an EPA-estimated driving range of 150 miles on a charge, and the new Plus version now gets up to 226 miles of range. The car has an electric motor that gets 147 horsepower, and the 40-kilowatt-hour lithium-ion battery can be recharged in around eight hours at 240 volts.
This model also has the ProPilot Assist system available, which helps you steer the car to keep it in its lane and set a safe distance from traffic in front of you. Automatic emergency braking is included, and you have optional lane departure warning, blind spot warning, and a 360-degree camera.
Comparing the VW eGolf
The VW eGolf is comparable to the Nissan Leaf with its size and fully electric motor, which gets 134 horsepower (slightly less than the Nissan Leaf). The range of the VW eGolf is an EPA-estimated 125 miles, so you don't get as many miles as the Nissan Leaf.
Safety features include a rearview camera system and an intelligent crash response system, in addition to adaptive cruise control and lane assist.
When you're shopping for an electric car in Washington, DC, visit our Maryland Nissan dealers today to start test driving the 2019 Nissan Leaf, which stands out from competitors with its range and power.