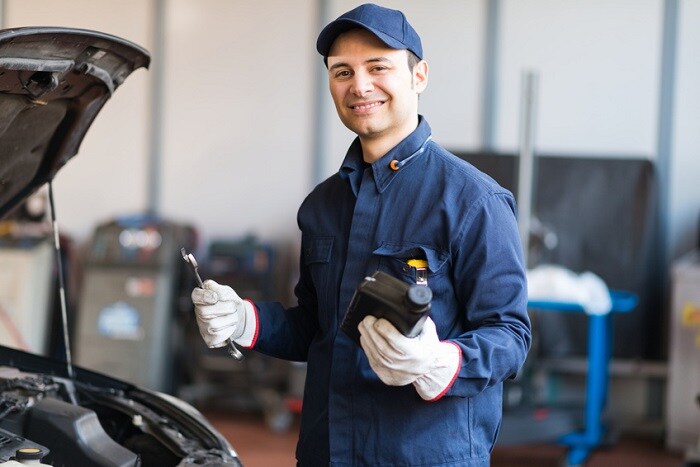 Part of car ownership is ensuring you keep up with regular maintenance services, including oil changes, tire services, and brake services. At Herb Gordon Nissan in Silver Spring, MD, we have an onsite Nissan service and parts center that is state of the art, featuring the latest equipment, best practices, OEM Nissan parts. Is it time for new brakes? Watch out for these warning signs and bring your Nissan vehicle into our service and parts center today.

If you haven't replaced your brakes in a while or have them checked/serviced, you may start to notice signs indicating attention to your brake system:
Strange sounds when driving or braking i.e. squealing, squeaking, or grinding
Takes longer to come to a complete stop
Spongy brake pedal
A grinding when you press down the brake pedal
Visibly worn brake pads
If you're unsure about the condition of your brakes, the expert technicians in our Silver Spring Nissan dealership are ready to help. We'll make recommendations based on our review and ensure that you get the service you need right away. And should you require replacement parts, we only use genuine OEM Nissan products.
Schedule an appointment with our Nissan service center today online or by giving us a call. Our service center is open six days a week to better serve you.