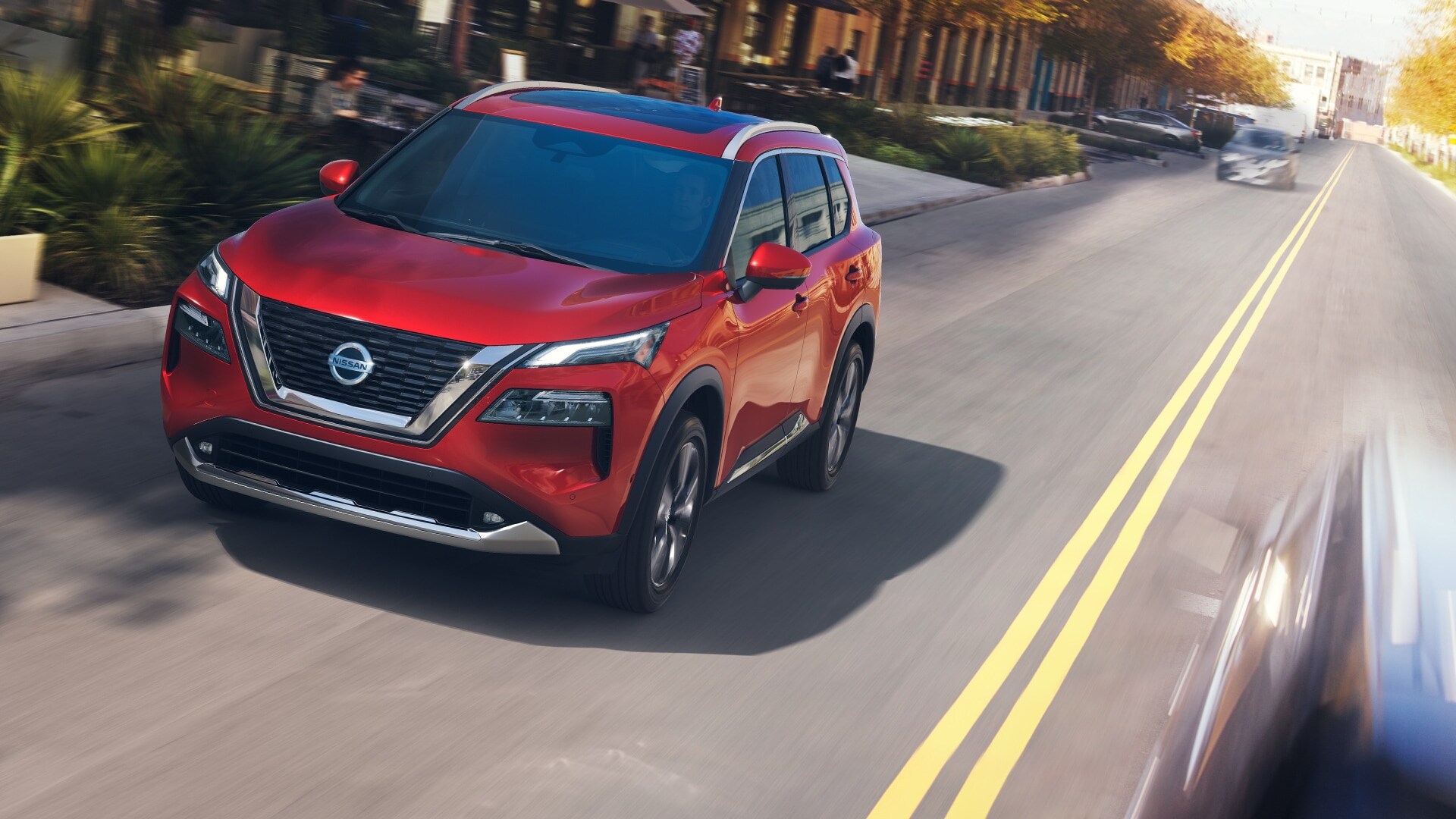 Our team at Herb Gordon Nissan is dedicated to helping every driver find a vehicle that can handle any task. One such vehicle we're ecstatic to welcome soon is the 2021 Nissan Rogue.
Safety
Built to be safe, efficient, and spacious, the new Nissan Rogue is designed with families in mind. All trim levels of the 2021 Nissan Rogue will come with the all-new Nissan Safety Shield® 360. This suite of safety features includes lane departure warning, automatic emergency braking, and blind-spot monitoring to keep you and your family safe on the road. This year's model of the Nissan Rogue features the Nissan ProPILOT Assist which learns your driving habits and helps you make smarter choices while driving. For example, it'll help you maintain your speed limit and also assist your steering. To boot, the 2021 Nissan Rogue has the most standard technologies in its class.
Interior
In the new Nissan Rogue, there are plenty of technological updates to keep your family entertained. In addition to Apple CarPlay
™
and Android Auto
™
integration, a new wireless charging station lets you power up all your devices on the go. The 2021 Nissan Rogue also features a 10.8-inch touchscreen that controls climate, navigation, entertainment, and your rearview camera. With new Voice Command feature, you don't even need to use the touchscreen to switch between screens either.
Your passengers will love the heated, reclining second-row seats and tri-zone climate control system that lets them regulate their own temperature. The rear entry doors are now wider for easier ingress, there is more room for car seats, and there are rear sun shades available.
Performance
When it comes to performance, the 2021 Nissan Rogue stuns. All trim levels are equipped with a 2.5-liter four-cylinder engine that outputs 181 hp and 181 lb-ft of torque. A new intelligent all-wheel-drive system is available, along with smart drive modes.
Ready to get behind the wheel of this incredibly exciting SUV? The new Nissan Rogue SUV is coming soon to our Nissan dealership serving Rockville, MD. Be one of the first to drive this vehicle when it finally arrives at Herb Gordon Nissan by scheduling a test drive for as soon as it arrives!