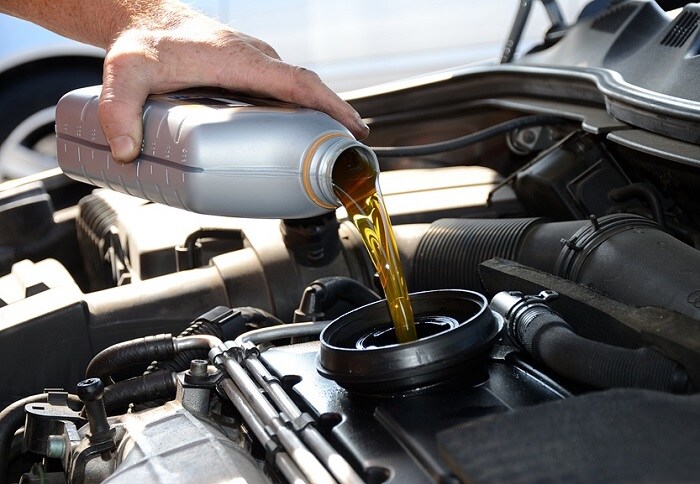 Is your Nissan vehicle in need of an oil change? Putting off an oil change for your Nissan Rogue or Nissan Altima might not seem like a big deal, but it actually does affect your vehicle's performance. Instead of just searching the internet for "Nissan service near me," head down to our Maryland Nissan dealership. Here at Herb Gordon Nissan, we will do what we can to get you scheduled for an oil change service at your earliest convenience.
Reason #1: It's Essential to Your Nissan
Changing the oil in your Nissan vehicle is essential to its longevity and overall vehicle health. Your oil is basically the life-force of your engine; without it, your vehicle can't function. As oil moves through the engine over time, it will begin to deplete and accumulate build-up. This causes the engine to work harder. If this isn't replaced on a regular basis, your vehicle won't be able to run as efficiently or effectively. Without proper lubrication, parts will start to warp and overheat, and total engine failure could even occur.
Reason #2: It Improves Vehicle Performance
Getting an oil change is a surefire way to preserve your vehicle's performance and protect it from further damage. Changing your oil as needed is crucial in ensuring it maintains proper function and optimizes fuel consumption. If you're a frequent driver, you may want to get an oil change more often. We also encourage you to get an oil change before any major trips to make sure your vehicle is ready to go.
Get In Touch With Us Today
Don't put it off any longer, call our Nissan service center near Silver Spring, MD to schedule your oil change appointment today. We can complete your appointment in a short amount of time and even set you up for future oil changes. At every oil change, we'll also inspect your vehicle to make sure things are running properly. We can't wait to help you out!